Quantum computers are crazy powerful machines. But they are still prone to errors. Researchers have now achieved a breakthrough with Google's Sycamore system.
Quantum computers are considered a revolution: They have the potential to turn science, business and many other industries upside down. Because the computing power of these machines exceeds what is common today many times over.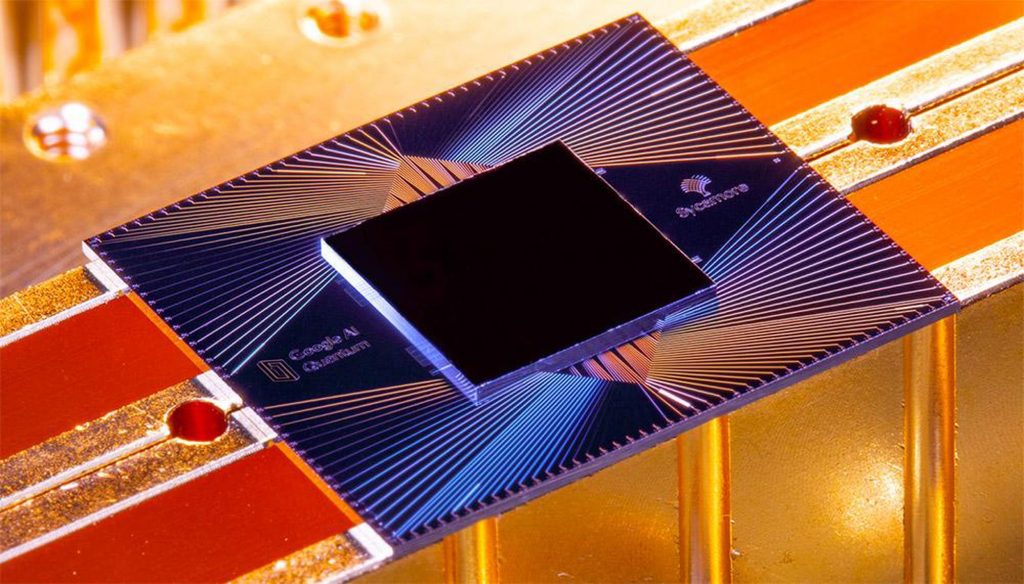 However, quantum computers are still prone to errors, which makes everyday applications difficult. With the Sycamore quantum computer from Google, for example, electric fields or fluctuating temperatures cause incorrect results. Since quantum computers function fundamentally differently than regular computers, conventional approaches are of no use here.
0 and 1 – and everything in between
However, researchers have now presented a method to drastically reduce the error rate. The scientists explain how this works in the magazine "Nature".
Important to know: quantum computers are based on so-called qubits. In the case of the Google system, it is 54. In contrast to classic computer bits, the state of a quantum bit is not a rigid 0 or 1, but a mixture of them. So the states are superimposed. A qubit can, for example, be almost all of 0 and only a little bit 1, half of 0 and 1 or exactly 0.
"A big step"
At Sycamore, these qubits are arranged in a two-dimensional grid and linked to one another. The researchers have now succeeded in combining the physical qubits into a logical unit. In this way, some of the qubits can be used to correct errors. It was possible to reduce the error rate of the system by a factor of 100, according to the technical article.
"The presented methods for error correction are a big step towards practical application," explains quantum physicist Tommaso Calarco from Forschungszentrum Jülich to  "Frankfurter Allgemeine Zeitung". Because without error correction there could be no functioning quantum computer, according to Calarco. The research work is a decisive breakthrough. If the results are confirmed, it could have far-reaching consequences for the development of quantum computers.